Adventures of a "Comics Snob"
OK, so I am studying for July's big exam, reading Comics Journal. The cover of this one cracked me up, so I am posting it here. It might not be work safe as it has male frontal nudity in it, but WTF? It's the cover of a
magazine
, for goodness sakes. James Sturm is teaching Sequential Art at a college....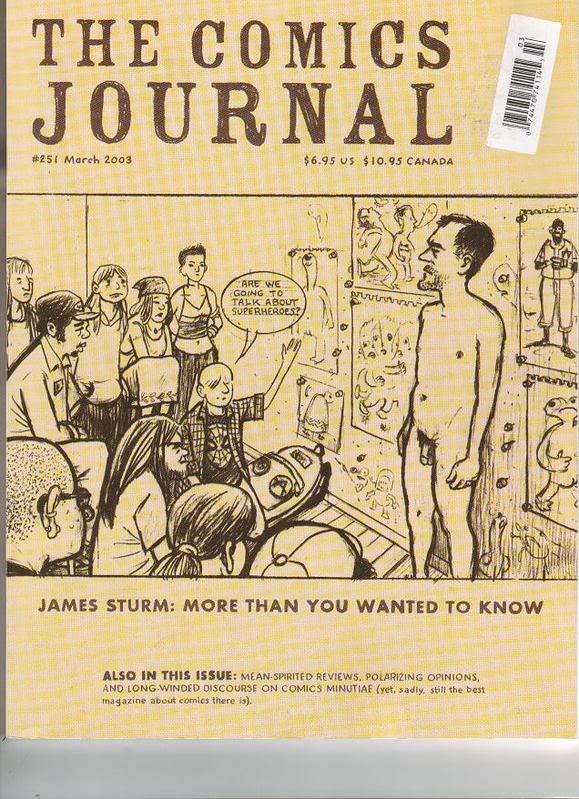 Well ... you can read the "Also in the Issue" and see why this is considered by some to be a snobby magazine, but I love it. I really do. LOL,. at least it can poke fun at itself. And the articles ARE interesting and informative (if you read comics) and focus on the creators and the industry and not on the fanboys.